Stephanie Perruzza, MS, RD, CDN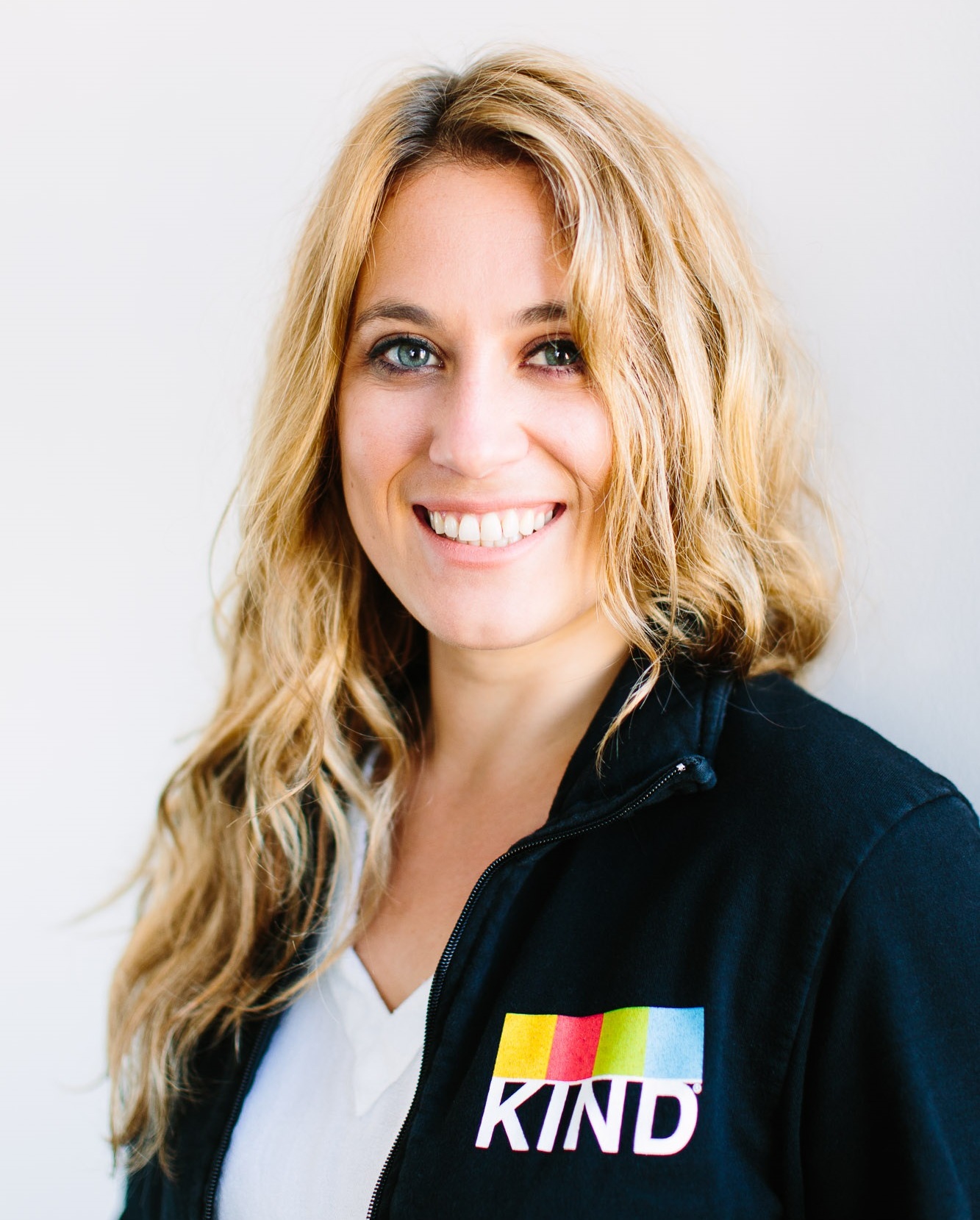 I know Stephanie from emails as part of the KIND Nutrition Collective and I always enjoy sharing more about industry dietitians as I feel there can be misinformation behind working for brands. She has also worked with a few dietitians/companies already in the series, which makes it fun to see all the connections and various career paths that get people to certain positions.
Why did you become a RD?
My mother was a nutritionist and instilled healthy eating practices and behaviors into me and my brothers at an early age. Growing up I also was very involved in sports and always interested in my science classes and learning about how certain foods and nutrients impact your body for better endurance and performance. I knew I wanted to pursue this field of study when applying to colleges and immediately fell in love with my freshman year classes and knew it was a great fit!
What area of dietetics do you work in?
Communications/Marketing, Food CPGs (consumer packaged goods)
How would you explain what you do?
As KIND's in-house RD, I serve as a credible nutrition spokesperson, provide strategic nutrition counsel across KIND's Communications, Marketing and Product Development teams, manage health and nutrition influencer relations through KIND's Nutrition Collective as well as develop and enhance nutrition and health-focused messages.
What are your 'typical' daily/weekly tasks?
There is no typical day at the KIND office which allows my days to be very versatile and rewarding 😊 I'm part of our Integrated Communications team and my work centers around supporting our new product and nutrition education initiatives as well as engaging with registered dietitians and health experts in various practice areas. I also provide strategic nutrition counsel to our internal cross-functional teams as well as nutrition trainings for new hires. Given my role as a media spokesperson, there are some days where I engage in conversations with various media representatives.
What has been your career path?
Earlier in my nutrition career, I worked as a mixed medical/oncology in- and outpatient dietitian at a community hospital in Westchester, Northern Westchester Hospital. In addition to seeing patients and teaching education classes I developed hospital-wide wellness programs and monthly features on the hospital's From the Expert's blog. I also consulted for Toby Amidor Nutrition and held fellowships with Ketchum PR and Every Day with Rachael Ray Magazine.
What advanced education or special training do you have?
In addition to my undergraduate degree in Nutrition & Dietetics, I completed a combined Master's degree/dietetic internship program.
In an ideal world, what does the industry look like 5 years from now?
It's an exciting time for our profession as there are so many areas dietitians can practice in within the field. I've been noticing a lot of growth in more 'non-traditional' outlets – i.e. growth within retail settings, restaurants, food & beverage companies and commodity boards, as well as more on the business/media and consultant opportunities.
What misinformation about RDs would you like to clear up?
That we are the "diet" or "food police". Our training allows us to have a unique set of skills to support individuals wherever they are in their health and nutrition wellness journey. We focus on aspects outside of just counting calories or nutrients and more on how food can impact your emotional wellbeing and bring on unique experiences. I'd love for people to look at dietitians more as a friend or support system versus telling you what you should and shouldn't eat because all foods can fit into a healthy eating pattern.
What is your favorite meal?
I'm Italian so I love a good pasta dish but my favorite would have to be bucati (thick spaghetti) with spicy crumbled sausage and broccoli rabe.
More about Stephanie:
LinkedIn: Stephanie (Perruzza) Csaszar MS, RD, CDN
Twitter: @StephPerruzzaRD
Thanks Stephanie!