Crystal MacGregor, RD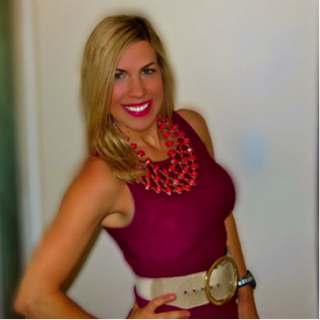 We are very happy that Crystal found time to share her insights with us. She uses words that I love, like passion and inspiration, and you can tell how much she loves what she does, and she takes her knowledge across our great country. With epicure she aims to help people change their plates and how they think about food - it's all about being healthy, easy, and of course delicious. I would love to attend a tasting session with her and her team!
Why did you become a RD?
I became an RD because as I am passionate about everything and anything to do with food! I've always been curious by the science and artistic beauty of food by nature and find myself continuously perfecting cooking easy, delicious and nutritious meals using wholesome, real food by nurture. Cooking and sharing good food is an act of love, for me it was love at first bite! I followed my passion to help nourish a nation one bite and one step at a time helping other live life deliciously. As best put by Hippocrates "Let food be thy medicine, and medicine be thy food".
What area of dietetics do you work in?
I work in the fast paced, exciting world of business and industry and am thrilled to be the Director of Innovation Research & Development for Epicure.
How would you explain what you do?
I am privileged to lead a brilliant team of professional chefs and an industrial designer while working closely with our dynamic sourcing team to create time saving cookware and expertly blended herb and spice blends that meet Epicure's high quality, clean ingredient mandate without ever compromising on taste. Working with our masterminded President and CEO, who travel the world to bring trends to Canadians everywhere, together we innovate and change the way people think and enjoy good food experiences. We are all about inspiring healthy eating and make it easy to get meals on the table fast with our solution-based approach to cooking. Simply put we are modernizing cooking by inspiring and teaching others to enjoy Good Food. Real Fast™ through at home cooking classes.
Check out our new product innovations in our NEW fall/winter catalogue: https://www.epicure.com/en/catalogue
To find our more about Epicure which is one of Canada's leading direct sales companies check out www.epicure.com
What are your 'typical' daily/weekly tasks?
What I love most about my job is that it is fast-paced; every day is different and offers a new set of challenges and opportunities to do great work.
My typical workday is strategically and project focused to meet business driven deliverables. I typically spend 50% of my time in BC and 50% working out of my home office in Ontario. And yes, my job could not be more delicious! When I am in BC it means multiple face-to-face meetings, hands-on working in our test kitchen with my incredible team, tasting new products, assessing cookware designs/prototypes, researching or presenting the latest trends our President and CEO find, and working collaboratively with operations, sales and marketing teams to inspire new opportunities to inspire healthy eating solutions and new product innovation to wow consumers. The only difference while I am in Ontario is the meetings change to conference calls or Skype and at times I may end up wanting to lick a computer screen instead of a tasting spoon.
What has been your career path?
I have been lucky to live from coast to coast, literally (PEI, NS to BC, then SK to now ON) and had such fortunate opportunities to work in diverse dietetic positions with so many amazing people, building my skill set and knowledge along the way. After my UPEI Integrated Dietetic Internship I dabbled in private practice and then found myself working as the Provincial Coordinator for School Healthy Eating Programs in PEI. I then decided to work as a dietitian for the Atlantic Superstore where I could impact point of purchase, where it can really make a difference, the grocery store. There I counselled clients, conducted cooking classes, and provided numerous health and wellness sessions. I was then recruited to fill a temp maternity leave position as the Community Room Marketing Manager, working in Atlantic Superstore's head office, marketing division. Next, I met my loving husband and moved to Victoria BC. There I worked as a clinical dietitian in various areas. The people and clients were amazing although part of me longed to follow my passion and focus my efforts on chronic disease prevention and empowering consumers to change the way they think and enjoy good food. I was lucky to find myself at Epicure working in various positions and am so fortunate that as I moved (the happy life as a military wife) I was able to keep working for Epicure. I am honoured to have been working with Epicure for the past eight years now and I love that I am working with a business that is as passionate about healthy eating as I am and together we are on a mission change plates everywhere! Taste buds get ready.
What advanced education or special training do you have?
I am an avid learner and pride myself in always learning ways to improve, learn more, grow, inspire and adapt. A few years ago, I did complete my Personal Training Specialist certification, as I wanted to expand my knowledge of how to positively impact others and motivate them to move more.
In an ideal world, what does the industry look like 5 years from now?
I think the industry will continue to be a goldmine of opportunity offering diverse opportunities for dietitians willing to seek them. The world needs more dietitians who can share our love and passion for good, wholesome, real food, while staying up to date and providing evidence based research to empower consumers to change what is on their plates and how we think about food.
What tip(s) would you give to our readers?
Follow your passion, continue to seek out opportunities to grow and challenge yourself. As recently inspired while attending The Art of Leadership Conference in Vancouver a few quotes resonated with me as I hope they do you.
"Get comfortable with being uncomfortable". – Dr. Liane Davey
"There is nothing that you can't make worse." - Chris Hadfield
"If we just create, preserve and don't eliminate we can never change." – Dr. Marshall Goldsmith
"You are stronger than you think." - Captain Phillips
And most relevant to us as a dietitian community of talented RD's,
"Change yourself, change your organization." – Dr. Liane Davey
It all begins with you, and with me. We can drive positive change and it starts with each one of us. It is important that we constantly improve- learning and adapting to the world we live in now and together we can change what people think of RD's, good food, and health. Together we can make the world a healthier place and positively impact our planet.
More about Crystal:
Twitter: @crysmacgregor
Facebook: Crystal MacGregor
Linkedin: Crystal MacGregor
Instagram: cmacgregor
Epicure Website: epicure.com
Thanks Crystal!