Emily Cope, MS, RDN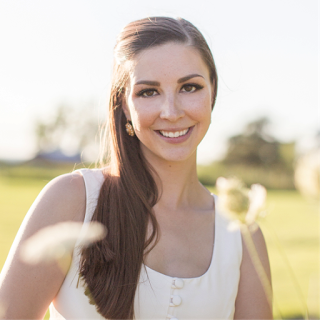 CLINICAL INPATIENT, EMILY KYLE NUTRITION
Emily also had an atypical path to becoming a new dietitian. I am on board with her and her passion for spreading health and happiness. She is also a fellow Recipe Redux contributor, blogger, and new mom!
Why did you become a RD?
My little sister was diagnosed with type 1 diabetes when she was 7 and I was 10. Eating healthy played a huge role in our childhood, which sparked my interest in nutrition and the role nutrition plays in health wellness.
What area of dietetics do you work in?
I do a little bit of everything! I am currently employed at a hospital as a clinical inpatient dietitian where I work with gynecological oncology patients and GI (gastrointestinal) surgical patients. I spend the rest of my time building my nutrition business that focuses on nutrition counselling and consulting.
How would you explain what you do?
Short and sweet, I help people create the happy and healthy lifestyle they have always dreamed of.
What are your 'typical' daily/weekly tasks?
My typical tasks aside from working at the hospital include crafting blog posts and new recipes, photographing recipes, promoting my services and blog on social media, and running my year long program titled 'The 52 Week Guide to Create a Happy & Healthy Lifestyle' along with seeing private pay nutrition counselling clients.
What has been your career path?
My career path has been what I consider to be atypical for a new dietitian (I am approaching my 1 year RD anniversary this month!). I was 6 months pregnant when I graduated from my dietetic internship and master's degree program. As a stay at home mom for the first 6 months of my son's life, I got bored! This is what led me to create a small blog which has really turned into my passion project and nutrition business. I also took a part time position at the hospital because it is the hospital that I completed my internship in, I have very close relationships with my coworkers and supervisor and love what I do. I feel that having both jobs is a great balance and allows me to learn new things every day in two very opposite career points of dietetics.
What advanced education or special training do you have?
I have a Master's of Science Degree in Nutrition and Dietetics from the State University of New York at Oneonta. I did a combined dietetic internship and master's degree program – it was the best decision I ever made!
In an ideal world, what does the industry look like 5 years from now?
In my ideal world in 5 years, the nutrition industry would recognize the registered dietitian to be the foremost authority on nutrition. While we as dietitians recognize ourselves as nutrition experts, not everyone else does and I would love to change that perception. I get frustrated with 'nutritionists' and others who practice nutrition without the proper education. Anyone can be a nutritionist!
What misinformation about RDs would you like to clear up?
I am not the food police! I get so annoyed with this perception, especially in the hospital. A large part of my time is focused on getting people to eat anything at all, not dictating what they can and cannot eat.
What are challenges you encounter as a RD?
I think the biggest challenges I encounter as an RD is all of the misinformation out there regarding nutrition. It seems that everyone has an opinion of nutrition, and theirs is always right. I think there needs to be more regulation of the term nutritionist in order to protect the work of the RD.
What is your favourite meal?
A family tradition: crab legs and butter with asparagus! Whenever anything to celebrate occurs in my family, we have crab!
More about Emily:
Website & Blog: EmilyKyleNutrition.com
Twitter: @EmKyleNutrition
Facebook: Emily Kyle Nutrition
Instagram: @emilykylenutrition
Pinterest: Emily Kyle Nutrition
Email: Emily@EmilyKyleNutrition.com
Thanks Emily!