Rachel Deal, RD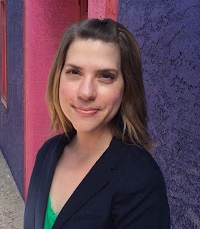 METABOLIC & BARIATRIC SURGERY PROGRAM COORDINATOR
Rachel offers a unique perspective (as do many others in this series) with her focus on program coordination, a role dietitians are well suited for. She is passionate about changing our food environment which I am totally in-line with and sees the potential for dietitians to continue to work in different areas. As an entrepreneur, I couldn't have imagined where I would end up, so I agree with the idea of trying new things!
Why did you become a RD?
I kind of stumbled into the dietetics major in college; I always had a personal interest in health & nutrition articles in the media, but I wasn't initially familiar with the clinical side of dietetics until I was in the middle of completing my degree. My interest continued to grow during my studies.
What area of dietetics do you work in?
My current position as a Bariatric Program Coordinator is not directly related to dietetics, but RDs are a great fit for the role!
How would you explain what you do?
As a Bariatric Program Coordinator, I oversee my hospital's compliance to the guidelines set by our accrediting body. Accreditation tells the public, our prospective patients, and insurance companies that we follow standards to ensure safe, comprehensive care for our bariatric patients.
I also am responsible for collecting data about our patients, surgeries, and follow up care so that I can assist our facility and accrediting body with quality improvement efforts and best practice guidelines.
Finally, I set up support activities to assist our bariatric patients with long-term success. These activities include support group meetings, exercise classes and other social outings with fellow patients.
What are your 'typical' daily/weekly tasks?
Typical tasks include entering patients' surgical case details into our data registry, calling or mailing letters to patients who have not followed up recently, rounding on patients in the hospital who just had their surgeries, and coordinating speakers or other activities for our monthly support group meetings.
What has been your career path?
After finishing my internship, I worked as an inpatient clinical RD for 4 years. I'm so glad I started clinically, because I really feel that gave me a solid foundation in medical nutrition therapy. I also have done nutrition counseling at a health & wellness resort, done a stint as a renal RD at the Southern Arizona Veterans Affairs Health Care System, and still do independent consulting for a couple of local businesses. I tend to have a "Sure, I'll try that!" attitude because I love exploring all of the different areas of dietetics, but I think I'll always come back to bariatrics, because it's such a fascinating and rewarding field, personally & professionally.
What advanced education or special training do you have?
I have completed both the Level 1 and Level 2 Adult Weight Management trainings through CDR (Commission on Dietetic Registration), and I'm eager for CDR to finalize the advanced practitioner credential in weight management in the next couple of years!
In an ideal world, what does the industry look like 5 years from now?
I think it's exciting to see how valued the RD is becoming as a member of the interdisciplinary healthcare team, and I hope that we will continue to look at other positions that haven't been previously filled by RDs as potential opportunities. I think it will really solidify our presence and versatility.
What misinformation about RDs would you like to clear up?
That we're trying to be the only authority on nutrition. A lot of great professionals know about nutrition! But we've been trained specifically in Medical Nutrition Therapy, and we are an evidence-based profession that strives to keep our clients' best interests in mind.
What would you like people to know about RDs?
That most of us love food and we don't want to take anything away from you, we just want to get you to a healthy meal pattern that's unique to you and that you can feel great following.
What are challenges you encounter as a RD?
Working in a position that's been historically held by a RN (Registered Nurse), it's been a small fight to get my facility to recognize that I am an appropriate candidate for my job, especially since my accrediting body lists RDs as a great fit for the role.
What do people think that you do for a living?
Most people know that I work with bariatrics and I think they assume I only do nutritional counseling for them as well as lead the support groups. They really don't understand the data collection or accreditation aspects of my job.
What are you passionate about in dietetics?
After ten years in bariatrics, I get frustrated hearing so many stories about lifelong weight struggles, and so much of it has to do with our food environment. I am passionate about changing the excessive availability of calorically-dense, nutrient-poor foods, especially to lower-income families.
What makes RDs unique/different from other nutrition/wellness professionals?
Most of the best RDs I know work to fit healthy guidelines into each individual's lifestyle and income bracket, rather than make blanket recommendations without any regard to each person's situation. We really want health to be sustainable!
What is your favourite meal?
That might be the hardest question I've ever been asked! Living in the Southwest U.S., I'm a sucker for good Mexican food. Give me enchiladas and refried beans any day and I'm blissfully happy.
What tip(s) would you give to our readers?
Don't be afraid to try a new area! Every experience is so valuable, either at helping you find a new passion, or at least showing you where you definitely don't want to be.
Thanks Rachel!